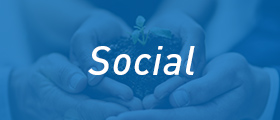 Social contribution activities
We are committed to social contribution to fulfill our responsibility as a corporate citizen, and to engage in a community. Our corporate activities are shown below.
[1] Clean-up volunteers and coating volunteers
We annually hold clean-up and coating volunteer programs for the sake of engaging in a community. Volunteering varies from a neighborhood clean-up to clean-up campaigns organized by local municipalities. In addition, employee volunteers coat playground equipment in parks and kindergartens to enhance the view of the local environment.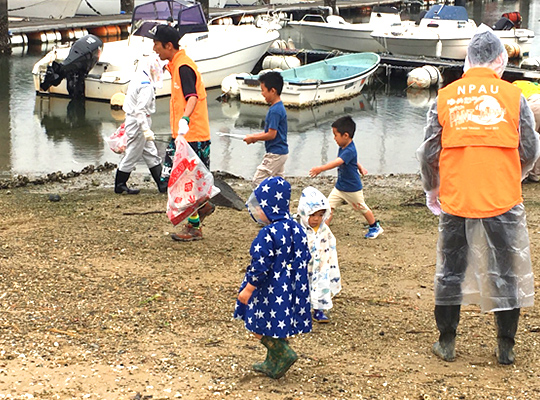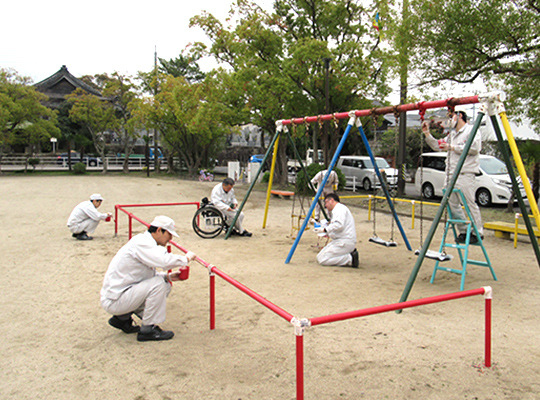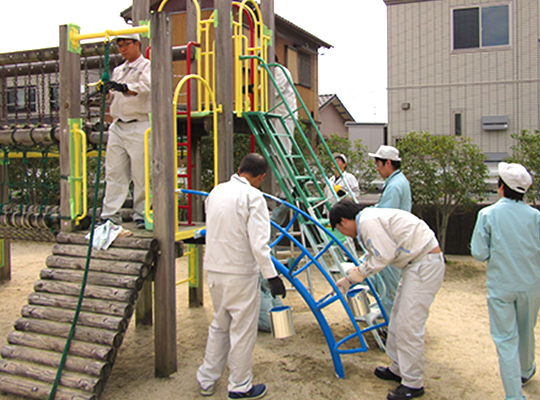 [2] Educational support programs
To stimulate children's interest in chemistry, we hold job-experience programs and chemistry classes at local elementary and junior high schools. Nippon Paint Group also provides chemical lab classes to children as well.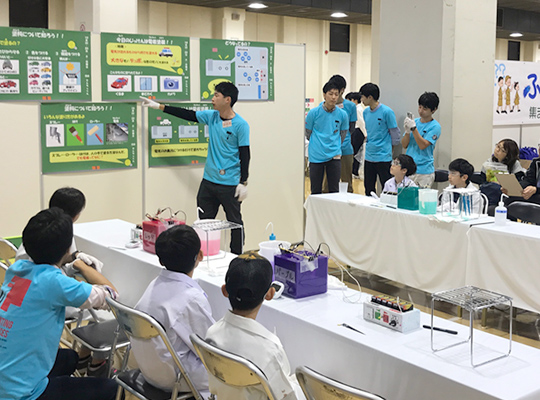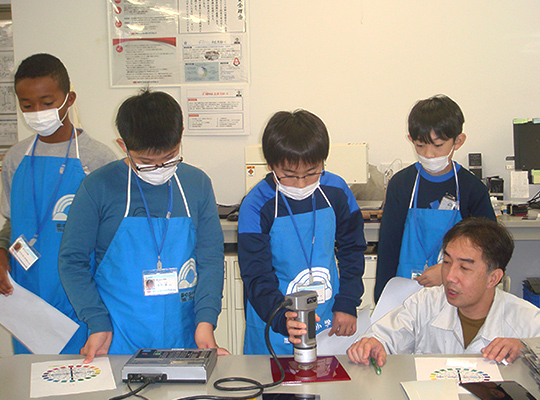 [3] Summer festival for children
For more than 30 years, we have annually organized "Kids summer festival" in August at our headquarters, Hirakata. The festival is designed to establish friendly relations with our community members. A large number of residents join the festival every year, performing and enjoying food stands and painting booth provided by employees.