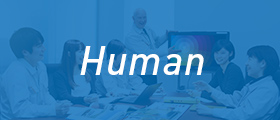 Human resources
At Nippon Paint Automotive Coatings, we aim to create a work environment where every employee can grow and play a vital and active role.
Workstyle reform (work-life balance)
In today's world of diverse individual values and lifestyles, we believe it is necessary to put into place different workstyle options that fit the ways our employees work. We will continue to promote various measures so that an environment tailored to each employee that makes it easier to work will be widely accepted, such as efforts to create a work environment that supports a balance between work and family and promotes employee health.
What we do for work-life balance
・

Teleworking

・

Hourly paid leave

・

Flex working hours

・

Extended childcare leave (until age 3) and policies to encourage employees to take childcare leave

・

Short working hours for childcare

・

Nursing care leave

・

1-week holiday
Creation of a healthy and comfortable work environment
・

Counseling services

・

Stress checkups

・

Work intervals (9 hours)

・

Health management seminars

・

No-smoking subsidy system, etc.
Human resources development
We believe that creating an environment where employees can grow at its own will and explore their careers is important for both the company and our employees. For this reason, we offer educational and specialized learning opportunities for each level and job type to help employees improve their business savvy and skills. As business continues to grow globally, we will continue to support each individual so they can mold independent careers and become a presence that plays a part in this growth.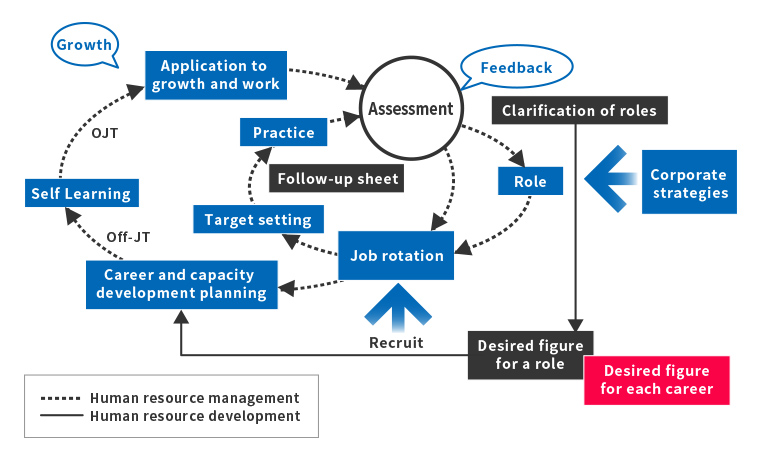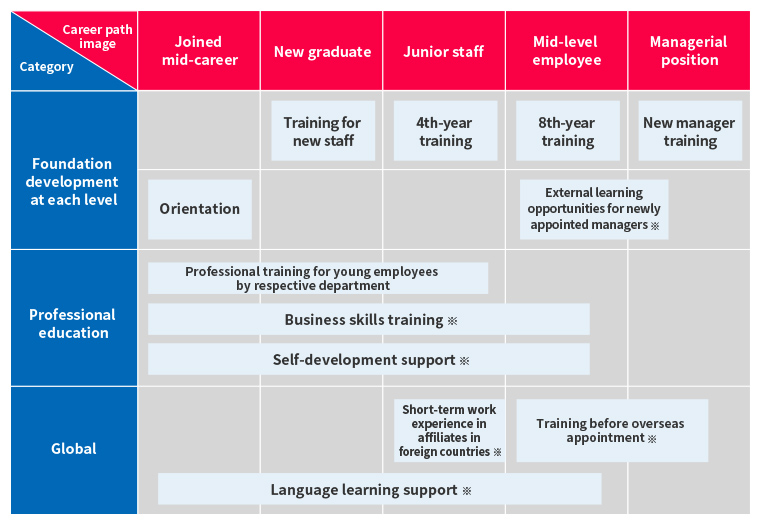 ※Selection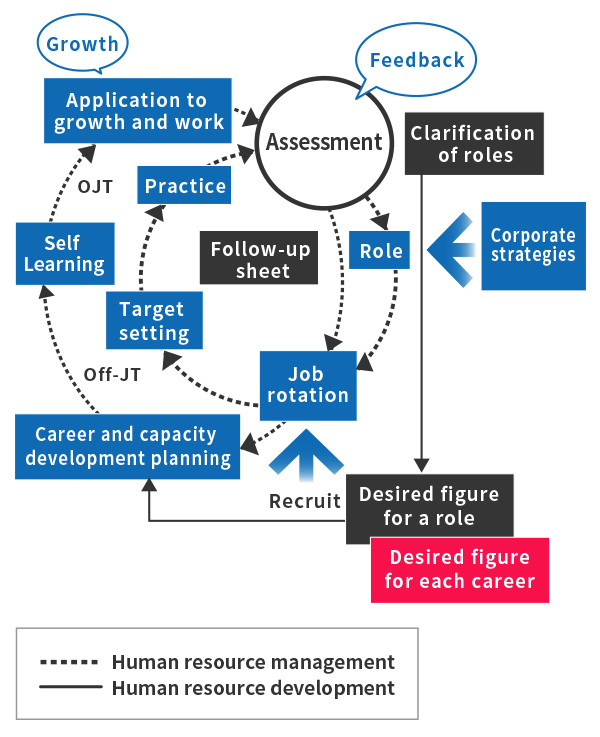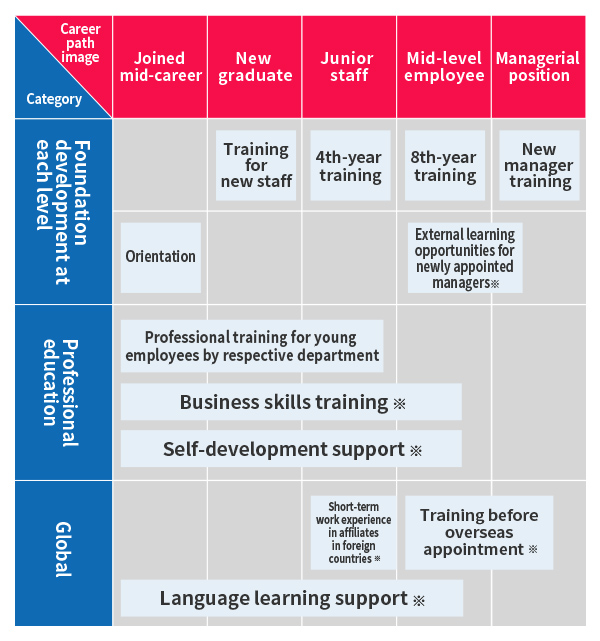 ※Selection
Diversity
With a rising number of employees from diverse backgrounds, we have found that there is a need to move away from the traditional type of uniform work environment. We are engaged daily in knowing about, understanding and accepting one another.
・

Training for women leaders

・

Recruitment of international graduates from universities and graduate schools

・

Proactive recruitment and follow-up support for people with disabilities

・

Encouraging male employees to take advantage of childcare leave system

・

Creating an environment that takes the cultures and customs of employees' national origins into account