私たちのビジネス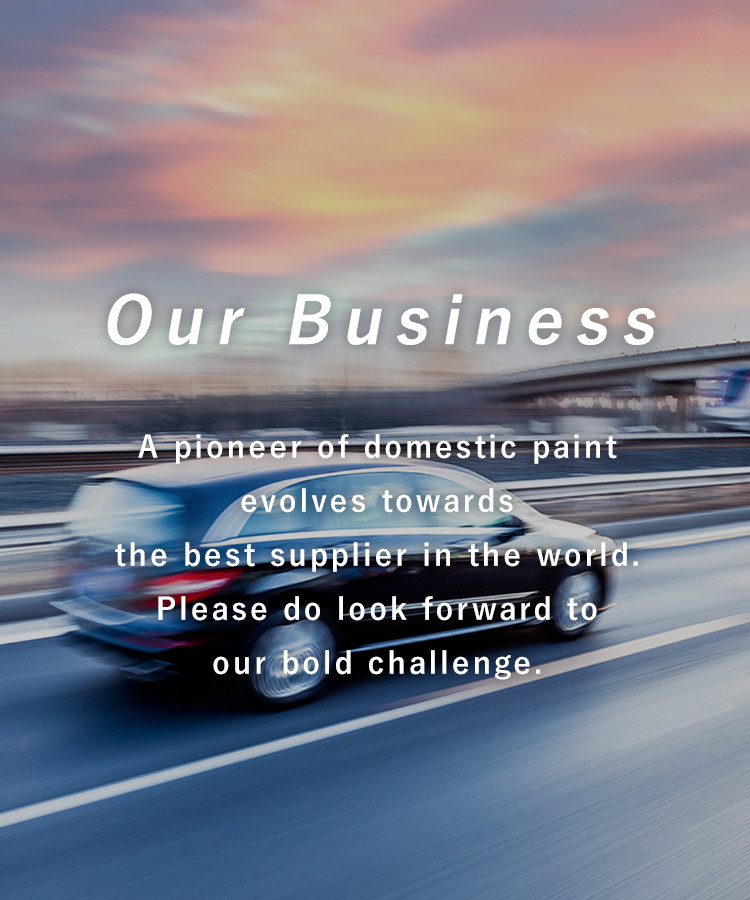 Technical expertise to support every process and material

Covering all automotive coatings in-house
Nippon Paint Automotive Coatings is a leading global paint manufacturer that handles in-house all automotive coatings, from electrodeposition paint (E-coat), primer, and basecoat/clearcoat for the auto body to paint for plastic bumpers and interior parts. Drawing on our understanding of the overall process of automotive painting and our wealth of coating expertise, we realize a system that maximizes the properties of each coat and paint film while together creating synergy.
ED paint, primer, basecoat/clearcoat
With steel plate and aluminum materials used widely in the auto body, the surface is treated with chemical conversion coating prior to the painting process. Several coats are then applied in order—E-coat that functions to protect the material, basecoat and clearcoat to add color and luster, and so on—finally forming a multi-layer paint film about 0.1 millimeter thick.
We design each of these coats with the utmost care, taking into account the effect of one on another in the painting process, and ensuring that the final multi-layer paint film achieves maximum performance.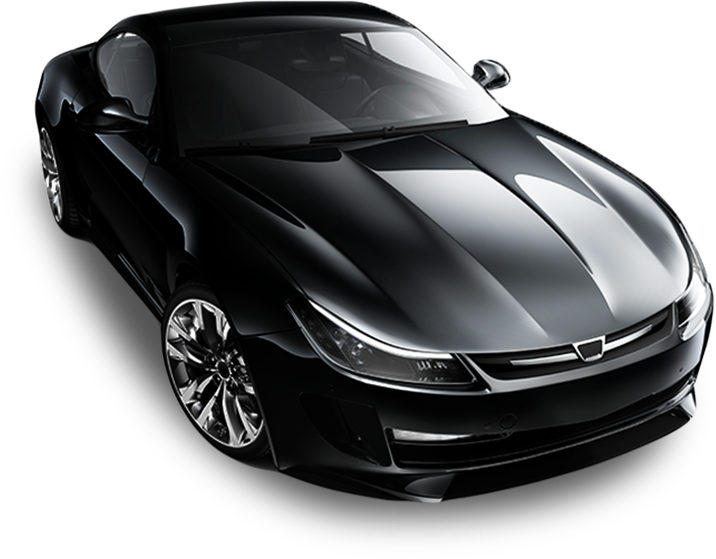 Paint for plastic parts
Lightweight plastic is used not only for bumpers but also for other automotive parts in response to needs such as reducing vehicle weight and expanding design possibilities. With plastic bumpers, first a primer is applied to improve adhesion of the paint to the product, and then basecoat and clearcoat for color and luster. We are also designing paints tailored to the material and use of various components other than bumpers.
Solutions for enhancing
the value of the car—

Enriching the driver's life with Premium Color
Cars are not only a mode of transportation but also a vital item for enriching our lifestyle. We seek to enhance the value of the car through paint and paint film, and deliver new comfort and fresh delight to the driver.
One of our major initiatives in this area is the development of Premium Color products based on in-house research and our proprietary expertise. Cars featuring Premium Color are proving popular for the added value provided by innovative color designs addressing driver preferences and satisfaction.
R&D leading to the next generation—

Developing new paints for eco-friendly cars
Car sales continue to grow particularly in developing countries, giving rise to the significant challenge of reducing carbon emissions on the road and also the environmental footprint of the car manufacturing process.
We are working to reduce the environmental footprint of the automotive painting process by developing paints and coatings that require shorter drying times at lower temperatures, and minimizing the quantity of volatile solvents (VOC), heavy metal, and other toxic chemical substances in paint.
For the leading share in automotive coatings—
Delivering Japan-made technology to the world
In the course of meeting the exacting quality standards of Japanese automakers, we at NPAU have accumulated technology and knowledge that we believe will translate into a significant strength in the global market. Today we are expanding our production bases worldwide and building a structure for offering a stable supply of high-quality paint in a broad range of countries and regions. Moving forward, we hope to further reinforce our network and research capabilities, and develop paint that satisfies the diverse needs of customers across the globe.