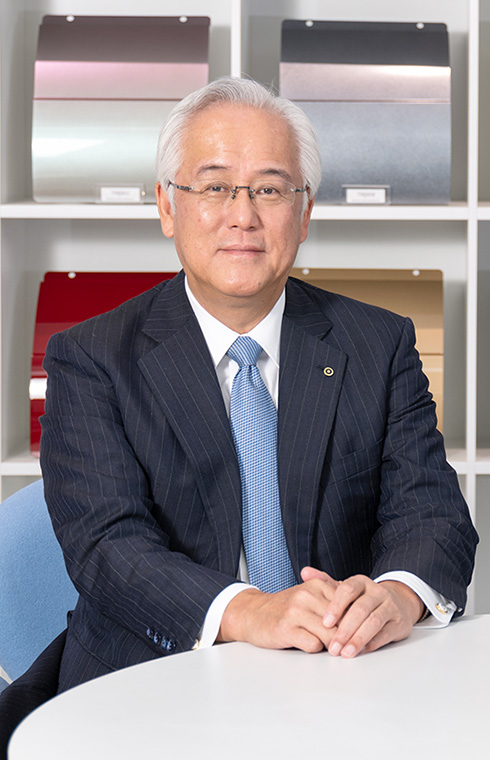 Aiming to be the top supplier in the global marketplace, NPAU looks towards ensuring a position where it can take on the global leaders.
Nippon Paint Holdings Group, established in 1881 as Japan's first paint manufacturing company, has fostered its technologies through the development of a wide variety of different colors of paint while still holding firm to its pioneering spirit. In 2015, we established Nippon Paint Automotive Coatings Co., Ltd (NPAU), a company specializing in automotive coatings, one of the core pillars of our business, as a way to focus on the changing automotive market. Under this new system, we have made a major first stride towards true globalization. Becoming the "best supplier in the world marketplace" in 2030 is how NPAU sees itself. We shall achieve this while building foundations based on the trust and track record we have established with Japan-based corporations both domestically and overseas to become the international marketplace's most trusted automotive coating company. And by so doing, we shall obtain an ever-increasing share of the overseas market.
All employees of the NPAU Group are the "Global One Team." Promoting the development of sites for expanding our share overseas.
In the 1990s, the Nippon Paint Holdings Group expanded its automotive coatings business to China, the United States, and Europe, laying the groundwork for globalization. However, with NPAU we are utilizing the technologies and knowledge gained through responding to the demands for high standards to firm up our trust relationships with clients in Japan-based automobile manufacturers and parts manufacturers at the same time as we work on expanding our share in places like China and India, as well as Europe, even further. To that end, we need to develop bases that allow us to establish the basic requirements of a supplier in each region. We need to actively invest in both people and facilities in regions where market growth is forecast, focusing on forming an unshakeable foundation. A look at the vigor in emerging markets should make it amply clear how much room our share has to grow. The NPAU teams in Japan and overseas need to match vectors as a single team in close contact and with a shared awareness—our "Global One Team."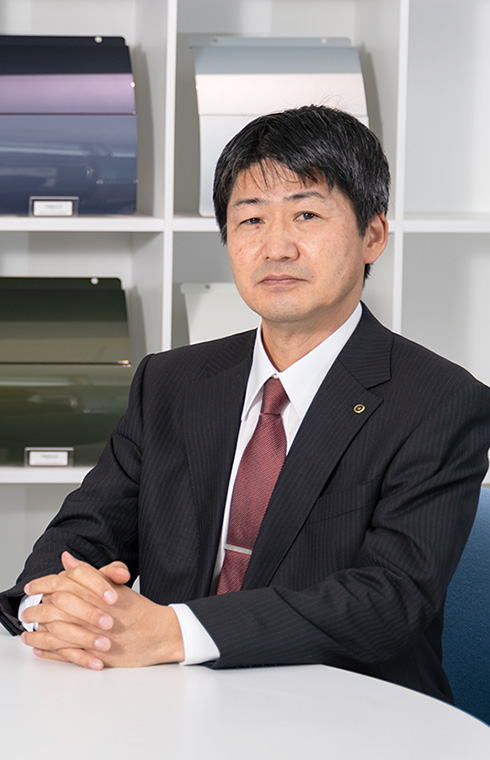 Contribute to society through developing environmentally-friendly paints
Today, when people demand environmental protection on a global scale, NPAU is working as a paint manufacturer on developing coatings that are environmentally-friendly. We are tackling product development with serious thought towards what we can do to protect the environment. This includes how we shorten the coating manufacturing processes and painting processes and how we can reduce CO2 emissions, as well as switching over to water-based paints that reduce environmental pollutants, developing heat-resistant coatings that contribute to vehicle energy efficiency, and developing new coating technologies such as films.
Naturally, we cannot leave out our emphasis on color itself. Our company's strength, Premium Color, is used by numerous clients thanks to the brightness of their tones and their deep designs. Premium Color, which generates added value for products through giving them beauty and color, is a key strategy.
The business environment is also becoming increasingly complicated, with things like accelerating technological innovation, the rise of automated driving and electric vehicles, and developments in IoT. We shall work to provide performance which meets the changing demands of our clients and the needs of society and develop products that offer rich color. We consider it our mission to increase the raison d'être of NPAU and improve our corporate value through contributing to society in order to be seen by clients around the world as their "best supplier."
Fostering global human resources is the key. ESG+H (Human) is the crux of management.
We need to foster the human resources to support these transformations. At the same time as NPAU Group companies around the world work closely together across national borders and deepen initiatives in personnel exchanges and localizing as the "Global One Team," we are working on putting into practice "ESG+H," where we add "H" for "Human" resources fostering to the "E" for "Environment," "S" for "Social," and "G" for "Governance" that are the judgment criteria for corporate value. We are also focused on localization as we promote globalization, carrying out deeply involved measures matched to the growth of developing nations. As a manufacturer, we place safety and quality as our highest priorities, and increasingly the satisfaction level of our employees as we increase that of our clients is something we believe will connect to our company's growth and our contributions to society. We already have the framework in place. All that is needed now is to make it evolve.